"Go down, soft sound" se escuchaba a través de los parlantes de VTR Stage a las 17:18. Era el turno de The 1975 para presentarse en Lollapalooza 2019.
Comenzando con "Give Yourself A Try", la banda británica inició su show apenas los integrantes tomaron posición en el escenario.
El cuarteto de Manchester repasó los grandes éxitos de sus tres álbum estudio, tocando canciones como "Chocolate", "Somebody Else" y "It's Not Living (If It's Not With You)".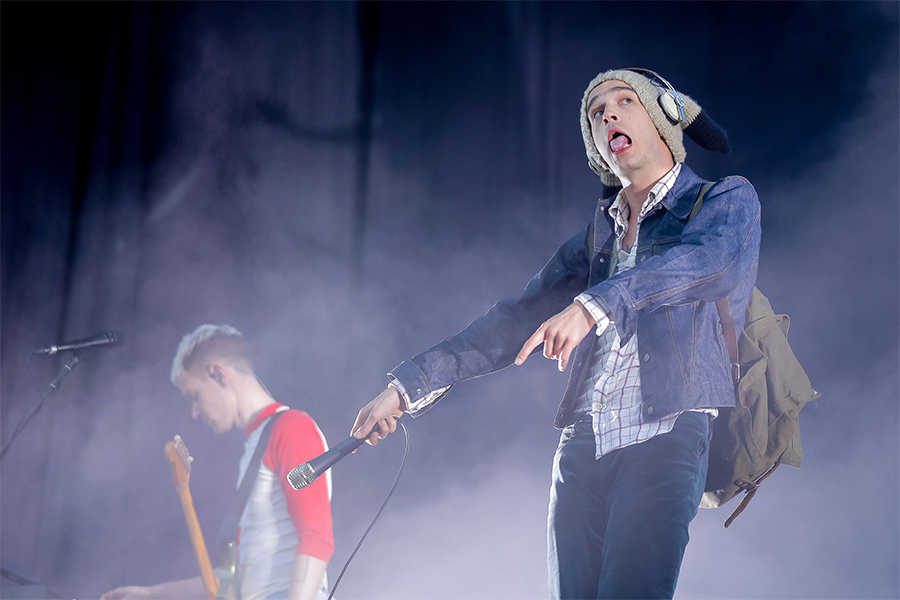 La presentación de The 1975 estuvo acompañada de mensajes sociales importantes. "I Like America and America Likes Me" y "Love If It We Made It" fueron las canciones escogidas por su contenido crítico a la sociedad actual y que fueron coreadas por la multitud.
La puesta en escena de la banda inglesa fue protagonizada por el tan famoso rectángulo que simboliza a la agrupación. También contaron con videos personalizados para cada canción y dos bailarinas que acompañaban a Healy en el escenario.
Finalizando su tercer show en nuestro país, el grupo de Manchester desplegó un mensaje al final de "Chocolate" diciendo: "Rock & Roll is dead, God bless".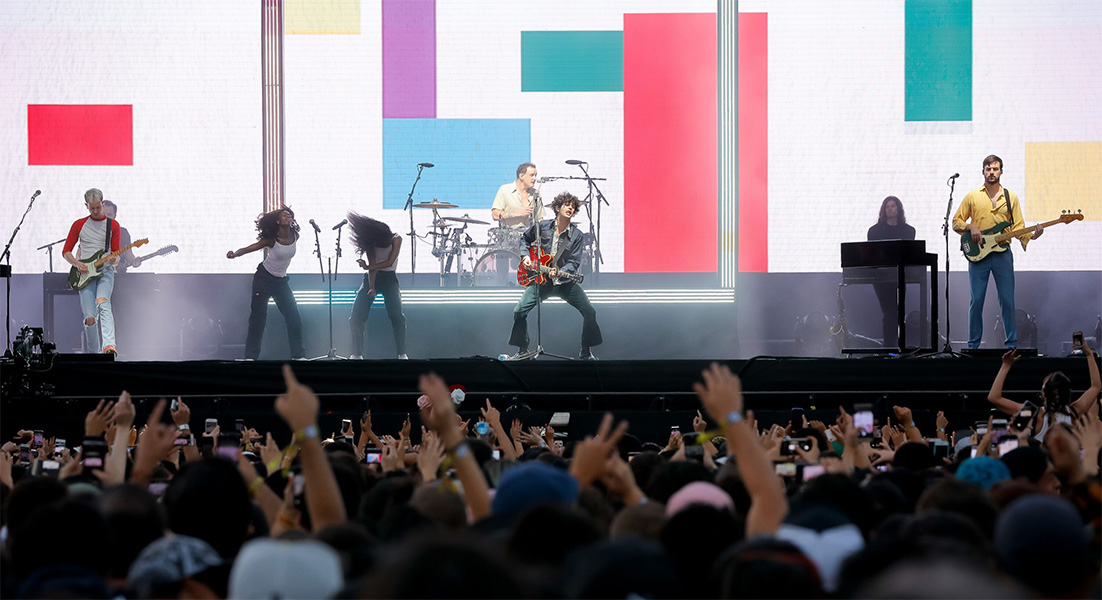 Setlist:
Give Yourself a Try

TOOTIMETOOTIMETOOTIME

She's American

Sincerity Is Scary

It's Not Living (If It's Not With You)

Robbers

I Like America & America Likes Me

Somebody Else

I Always Wanna Die (Sometimes)

Chocolate

Love It If We Made It

The Sound

Sex